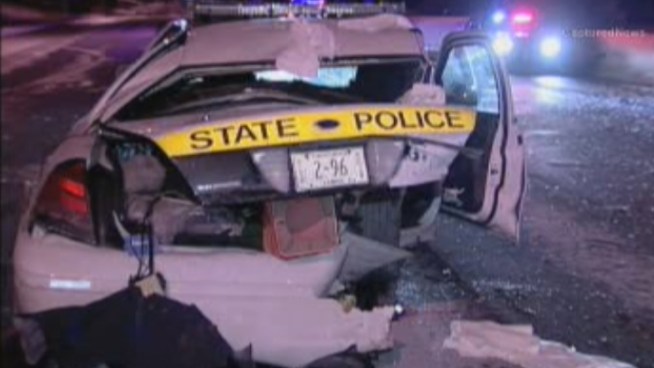 By Madhu Krishnamurthy
A Chicago man who rear-ended a state police squad car early Saturday, killing a 42-year-old West suburban man warming up inside and injuring the state trooper, has been charged with aggravated driving under the influence, a DuPage County state's attorney's office news release said.
The driver of the gray 2010 Chevrolet Impala, Daniel C. Clark, 32, was traveling east in the left lane of I-290 and crashed his vehicle into the parked squad car shortly after 1 a.m. east of Mill Road in Addison, authorities said.
The state trooper's car was parked with emergency lights flashing behind a disabled vehicle partially blocking the left lane, authorities said.